Cool little tidbit to share with you all.
Fantasy Cartographer and author in her own right D.N. Frost has created a high quality map of Iorden. we've worked closely with her over the past few months to ensure that this is the most accurate, Official map of Iorden there is.
(Click for full resolution)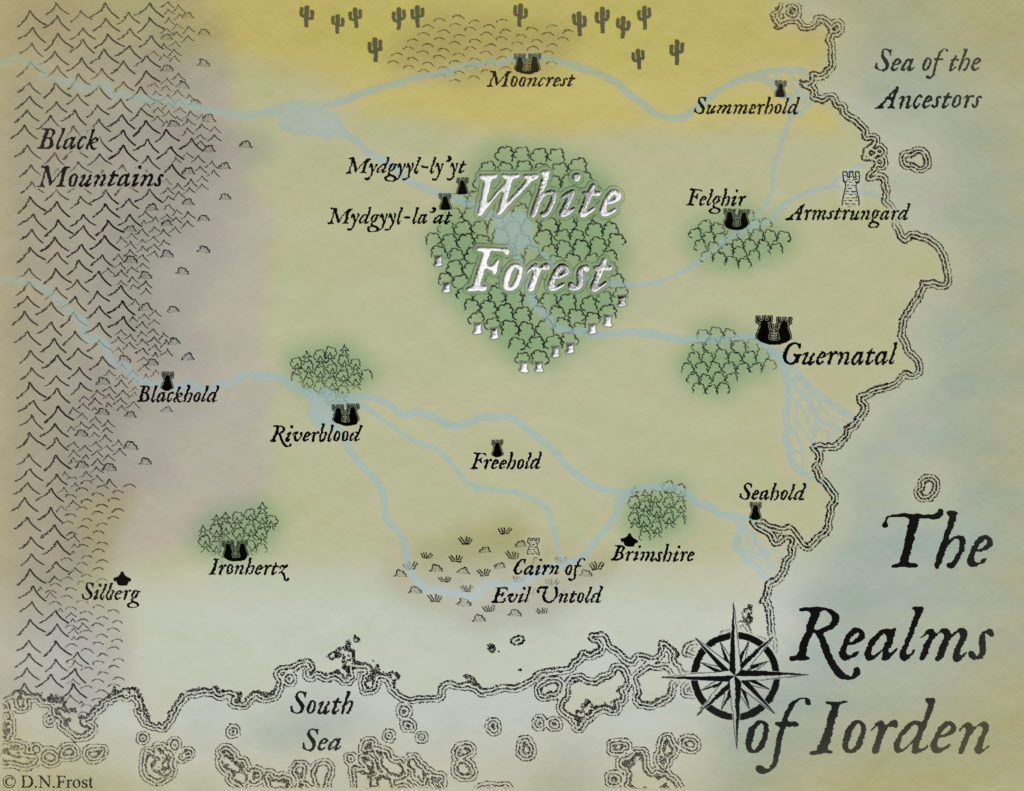 D.N. wrote a bit about her process here, with more to follow in that series. (You can also follow that link if you'd like to commission a map of your own.)
She's also written two books of her own, as part of her Tales of the Known World series. Her novels explore themes of humanity, such as destiny and free will, the rise and fall of civilizations, good and evil, and the individual's journey to find purpose in the world. They also probe many social constructs like inequality, tradition, propaganda, religion, fame, corruption, loyalty, and prejudice. So, right up our alley.
If you're interested in checking out her work, she's been nice enough to offer TOAFN fans a discount code on the first book in her series. Coupon code after the break.