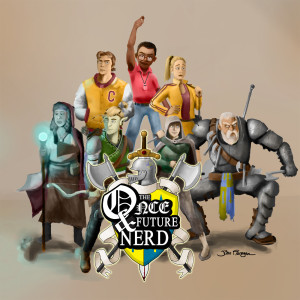 As they wait for the rendezvous with Ry'y lo-Th'yyt (and hopefully the fulfillment of her promise of assisatnce), Nia and Regan consider the wages of their struggles so far. But far away, in the icy seas of the south, a spurned foe plots his next move. (Spoiler: It's Renault. That dipsh*t).
Podcast: Play in new window | Download (Duration: 15:10 — 24.8MB)
There are only TWO (2!) episodes left in Book One. The next episode will be released on August 16. And be sure to like/follow/subscribe for some very exciting upcoming announcements. And check out the awesome updated logo artwork by the brilliant John Flanagan!